Contact New England Horse Labs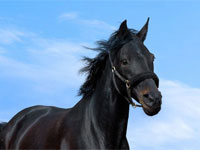 If you have any questions, please don't hesitate to call or email.
774.293.5050
12 Williams Road, North Grafton, MA 01536
To leave feedback or ask a question, please fill out the form below.
What We Offer:
Daily Specimen pick-up*
Pre-Paid, pre-labeled, UPS 
shipping boxes
Specimen drop-off box
On-line results available
minutes after the test is 
completed
Batch results Faxed daily
Certificates mailed daily
Testing while you wait (please call ahead of time)
We file the state copy for you
*Specimen pick-up offered in certain areas and/or seasons. Contact us for more information.
News: